Baxter Co. Library - Story Time 10/25
Community Event
Wednesday, October 25, 2017
---
Story Times in October at the Library
Join us at the Donald W. Reynolds Library Serving Baxter County for Story Time on Wednesdays at 10:30am or 11:30am and on Saturdays at 10:30am. Each week features a different theme that includes stories, a skills sheet and a craft. Children of all abilities are encouraged to participate.
The following Story Time themes are scheduled:
Wednesday, Oct. 25 Halloween
Saturday, Oct. 28
Children's Story Times are sponsored by Kyle & Lynn McAlister and Lynn & Carol Landrum in honor of their mothers.
For additional information about children's programs contact the Children's Library at 870-580-0703. For information about all Library programs visit the Library's website at www.baxlib.org. The Donald W. Reynolds Library Serving Baxter County is located at 300 Library Hill, Mountain Home, AR.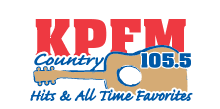 KPFM Country 105.5 FM is a 50,000 watt station playing country music since 1985. A tradition beginning with KPFM debuting as the sole country FM station in the Twin Lakes Area in 1985.
...more>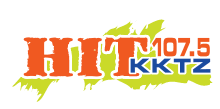 KKTZ Hit 107.5 FM is a 100,000 watt station playing Hot A/C. Reaching an 18-34 age group. Hit 107.5 plays the best mix of music from the 90s through today. The Big Morning Show with Bob Van Haaren (DJ Peace)
...more>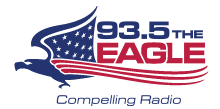 KOMT The Eagle 93.5 is a 50,000 watt conservative & Christian talk radio station, featuring Hugh Hewitt, Mike Gallagher, Dennis Prager, Michael Medved, Mark Levin, Eric Metaxas and Coast to Coast AM
...more>


Latest News from Baxter Bulletin Newspaper
- Serving Mountain Home/Baxter County