Baxter Co. Library - Used Book Sale
Community Event
Thursday, February 15, 2018 thru Saturday, February 17, 2018
---
Used Book Sale at the Library
The Friends of the Library invite you to help them support the Library by shopping at their Used Book Sale February 15-17 at the Donald W. Reynolds Library Serving Baxter County.
Book Sale hours are:
Thursday, February 15 8:30am – 5:00 pm
Friday, February 16 8:30am – 5:00pm
Saturday, February 17 8:30am – 1:00pm
Saturday sale features ½ priced items 8:30-noon and after noon items are $2 a bag.
Books featured in this sale include:
Frederick Forsyth
Tom Clancy
Ken Follett
Janet Evanovich
James Patterson
Danielle Steel
Clive Cussler
Fishing
Westerns
Star Wars
Star Trek
Dune
Cooking
Religion
History
Biographies
Friends of the Library Used Book Sales raise money to support Library programs. In 2017, the Friends of the Library provided nearly $38,000 to the Library.
For information about all Library programs visit the Library's website at www.baxlib.org. The Donald W. Reynolds Library Serving Baxter County is located at 300 Library Hill, Mountain Home, AR.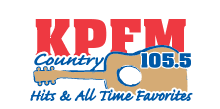 KPFM Country 105.5 FM is a 50,000 watt station playing country music since 1985. A tradition beginning with KPFM debuting as the sole country FM station in the Twin Lakes Area in 1985.
...more>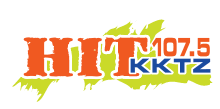 KKTZ Hit 107.5 FM is a 100,000 watt station playing Hot A/C. Reaching an 18-34 age group. Hit 107.5 plays the best mix of music from the 90s through today. The Big Morning Show with Bob Van Haaren (DJ Peace)
...more>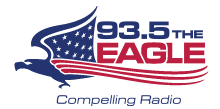 KOMT The Eagle 93.5 is a 50,000 watt conservative & Christian talk radio station, featuring Hugh Hewitt, Mike Gallagher, Dennis Prager, Michael Medved, Mark Levin, Eric Metaxas and Coast to Coast AM
...more>


Latest News from Baxter Bulletin Newspaper
- Serving Mountain Home/Baxter County