Twin Lakes Fleet Reserve Association Meeting
Community Event
Sunday, March 18, 2018
---
The Twin lakes Fleet Reserve Association, Branch 251 and Auxiliary Unit meeting is set for Sunday,
March 18, 2018 at the American Legion, Post 52, 717 Market St. Mountain Home, AR. 72623.
The meeting starts at 13:00 hours.
All enlisted Active, Reserve, Retired, or had previous Sea Service in the Navy, Marine Corps. or Coast Guard
are welcome. Non-members and guests may attend.
President, Dave Butts, 870-424-4424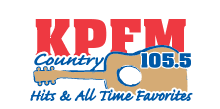 KPFM Country 105.5 FM is a 50,000 watt station playing country music since 1985. A tradition beginning with KPFM debuting as the sole country FM station in the Twin Lakes Area in 1985.
...more>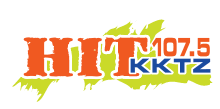 KKTZ Hit 107.5 FM is a 100,000 watt station playing Hot A/C. Reaching an 18-34 age group. Hit 107.5 plays the best mix of music from the 90s through today. The Big Morning Show with Bob Van Haaren (DJ Peace)
...more>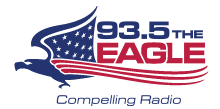 KOMT The Eagle 93.5 is a 50,000 watt conservative & Christian talk radio station, featuring Hugh Hewitt, Mike Gallagher, Dennis Prager, Michael Medved, Mark Levin, Eric Metaxas and Coast to Coast AM
...more>


Latest News from Baxter Bulletin Newspaper
- Serving Mountain Home/Baxter County