M.H. Parks and Rec - Egg Hunt and Spring Carnival
Community Event
Saturday, March 24, 2018
---
Youth Center Closed for Regular Services:
Due to the annual Spring Carnival, the L.C. Sammons Youth Center at Cooper Park will be closed Saturday, March 24th for regular activities.
Egg Hunt and Spring Carnival:
The Junior Auxiliary Egg Hunt and MHP&R Spring Carnival have been set for March 24th from 11:00am-1:00pm. The Egg Hunt will begin promptly at 11:00 a.m. at the Cooper Park East Fields.
Immediately following the Egg Hunt the Mountain Home Parks and Recreation will host the annual Spring Carnival at the L.C. Sammons Youth Center. The carnival will include activities for families and youth 9 years old and under until 1:00 p.m. Activities are free and all concessions are .50 cents. The Easter Bunny will be available and a photo booth will be set up for Bunny Photos.
Activities & Concessions will include:
Carnival Games & Prizes
Action Games
Inflatables
Easter Crafts
Face Art
Cotton Candy
Popcorn
Soda
Visit www.mountainhomeparksandrec.com for more information or call (870) 424-7275.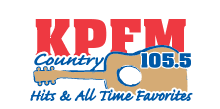 KPFM Country 105.5 FM is a 50,000 watt station playing country music since 1985. A tradition beginning with KPFM debuting as the sole country FM station in the Twin Lakes Area in 1985.
...more>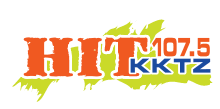 KKTZ Hit 107.5 FM is a 100,000 watt station playing Hot A/C. Reaching an 18-34 age group. Hit 107.5 plays the best mix of music from the 90s through today. The Big Morning Show with Bob Van Haaren (DJ Peace)
...more>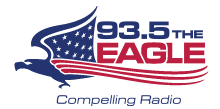 KOMT The Eagle 93.5 is a 50,000 watt conservative & Christian talk radio station, featuring Hugh Hewitt, Mike Gallagher, Dennis Prager, Michael Medved, Mark Levin, Eric Metaxas and Coast to Coast AM
...more>


Latest News from Baxter Bulletin Newspaper
- Serving Mountain Home/Baxter County