SPAGHETTI DINNER
PSA EVENT
Thursday, July 27, 2017
---
BENEFIT SPAGHETTI DINNER
THURSDAY JULY 27TH FROM 5PM TO 8PM AT THE AMERICAN LEGION IN MOUNTAIN HOME.
$5 FOR ADULTS, $3 FOR CHILDREN 12 AND UNDER
TICKETS MAY BE PURCHASED AT THE DOOR OR IN ADVANCE
THERE WILL BE LIVE GOSPEL MUSIC WITH THE PROCEEDS AND SILENT AUCTION TO BENEFIT BILL GILMORE, A LOCAL PASTOR AND VETERAN
FOR MORE INFORMATION CALL 870-405-5254 OR 870-778-0097 TO LEAVE A MESSAGE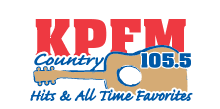 KPFM Country 105.5 FM is a 50,000 watt station playing country music since 1985. A tradition beginning with KPFM debuting as the sole country FM station in the Twin Lakes Area in 1985.
...more>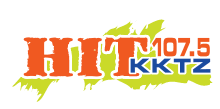 KKTZ Hit 107.5 FM is a 100,000 watt station playing Hot A/C. Reaching an 18-34 age group. Hit 107.5 plays the best mix of music from the 90s through today. The Big Morning Show with Bob Van Haaren (DJ Peace)
...more>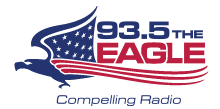 KOMT The Eagle 93.5 is a 50,000 watt conservative & Christian talk radio station, featuring Hugh Hewitt, Mike Gallagher, Dennis Prager, Michael Medved, Mark Levin, Eric Metaxas and Coast to Coast AM
...more>


Latest News from Baxter Bulletin Newspaper
- Serving Mountain Home/Baxter County