MH Parks & Rec Park Pride Picnic
PSA EVENT
Saturday, July 22, 2017
---
Mountain Home Parks & Recreation will host their 21st Annual Park Pride Picnic, Saturday, July 22nd from 6:30pm-8:30pm.Admission is FREE and open to the entire community.
Festivities include inflatable jumpers, the Humane Society, Home Depot Jr. Builders kits, games & prizes, snacks and more!
The City Pool will kick off Park Pride with FREE Swimming & Movie, Finding Dory, from 8:30pm-10:30pm.
The L.C. Sammons Youth Center will be CLOSED to youth activities due to preparation for Park Pride.
For more information feel free to call the L.C. Sammons Youth Center at 424-7275.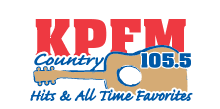 KPFM Country 105.5 FM is a 50,000 watt station playing country music since 1985. A tradition beginning with KPFM debuting as the sole country FM station in the Twin Lakes Area in 1985.
...more>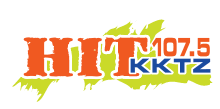 KKTZ Hit 107.5 FM is a 100,000 watt station playing Hot A/C. Reaching an 18-34 age group. Hit 107.5 plays the best mix of music from the 90s through today. The Big Morning Show with Bob Van Haaren (DJ Peace)
...more>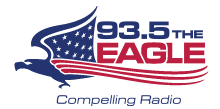 KOMT The Eagle 93.5 is a 50,000 watt conservative & Christian talk radio station, featuring Hugh Hewitt, Mike Gallagher, Dennis Prager, Michael Medved, Mark Levin, Eric Metaxas and Coast to Coast AM
...more>


Latest News from Baxter Bulletin Newspaper
- Serving Mountain Home/Baxter County