Bull Shoals-White River State Park - The Great Cleanup
Community Event
Saturday, September 16, 2017
---
On Saturday September 16th, 2017 from 8am until 1pm, Bull Shoals-White River State Park is sponsoring a cleanup on Bull Shoals Lake and surrounding area trails. Hikers, kayakers, canoeists, boat owners, and outdoor enthusiasts willing to participate please register at the James A. Gaston Visitor Center between 7am and 8am on September 16th. (Diver's please register at theBull Shoals Lake Boat Dock, same time). You will be given bags for trash, data sheets and a location for cleanup coupled with the knowledge that you have made a difference on a world wide scale by starting in our own backyard. There will be a cookout at the State Park Pavilion at the Day Use Area from 12pm until 1pm to return data sheets and receive your cleanup t-shirt and a great meal.
Sponsors are: The Ocean Conservancy's International Coastal Cleanup, The Great Arkansas Cleanup, Corps of Engineers, Arkansas Game and Fish Commission, Bull Shoals Lake Boat Dock and Marina Services, Arvest Bank, and Harps Grocery Store.
Six Degrees of Human Impact – One Grocery Bag's Journey from the Store to the Shore
Shopper leaves grocery store with bags in Mountain Home
Bag blows off picnic table at state park into the White River
Travels down the White River
Flows into the Mississippi River
Travels downstream to the Gulf of Mexico
Sea Turtle mistakes bag for a jellyfish, eats it, and dies.
We can all make a difference, please join us for a fun and fulfilling day in the lake area.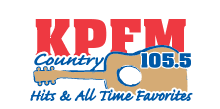 KPFM Country 105.5 FM is a 50,000 watt station playing country music since 1985. A tradition beginning with KPFM debuting as the sole country FM station in the Twin Lakes Area in 1985.
...more>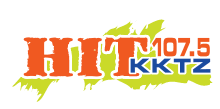 KKTZ Hit 107.5 FM is a 100,000 watt station playing Hot A/C. Reaching an 18-34 age group. Hit 107.5 plays the best mix of music from the 90s through today. The Big Morning Show with Bob Van Haaren (DJ Peace)
...more>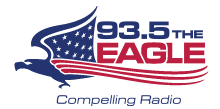 KOMT The Eagle 93.5 is a 50,000 watt conservative & Christian talk radio station, featuring Hugh Hewitt, Mike Gallagher, Dennis Prager, Michael Medved, Mark Levin, Eric Metaxas and Coast to Coast AM
...more>


Latest News from Baxter Bulletin Newspaper
- Serving Mountain Home/Baxter County