MH Pilots - "Greater" Movie Screening
Community Event
Saturday, October 28, 2017
---
The Mountain Home Pilots would like to invite all youth out to Real Life Church on October 28, 2017 at 4:00pm to watch the inspirational Movie "Greater".
The movie is about Brandon Burlsworth a walk on college football player in 1994 at the University Of Arkansas. He dreamed of playing for the Razorbacks all his life and was told he was not good enough.The story talks about how determined Brandon was to make his goal. Ended up being one of the most respected players in the history of the Razorback program.
There will also be guest speakers that go along with the movie.
This event is free to all youth in the community and we hope to see everyone there.
for more information contact Mountain Home Pilots at mhpilots@yahoo.com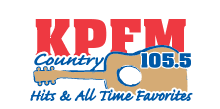 KPFM Country 105.5 FM is a 50,000 watt station playing country music since 1985. A tradition beginning with KPFM debuting as the sole country FM station in the Twin Lakes Area in 1985.
...more>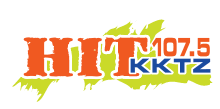 KKTZ Hit 107.5 FM is a 100,000 watt station playing Hot A/C. Reaching an 18-34 age group. Hit 107.5 plays the best mix of music from the 90s through today. The Big Morning Show with Bob Van Haaren (DJ Peace)
...more>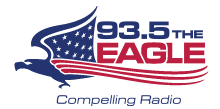 KOMT The Eagle 93.5 is a 50,000 watt conservative & Christian talk radio station, featuring Hugh Hewitt, Mike Gallagher, Dennis Prager, Michael Medved, Mark Levin, Eric Metaxas and Coast to Coast AM
...more>


Latest News from Baxter Bulletin Newspaper
- Serving Mountain Home/Baxter County