Master Naturalist "Hunting Season"
Community Event
Sunday, December 31, 2017
---
MASTER NATURALIST "HUNTING SEASON" OPENS
Volunteer "hunting season" is now open, according to the local Master Naturalist chapter. Rather than wild game, though, they're searching for new members to join them in their quest to help keep the natural state natural.
Whether on trails, along streams or in wildflower meadows, local naturalist volunteers work and play hard and in the process learn a lot about the forests, waterways and hillsides of the Ozarks, according to Karen Woods, president of North Central Arkansas Master Naturalists (NCAMN).
New members take a series of classes in the winter but can begin volunteering immediately. Expert instructors cover such fields as birding, botany, geology and archeology, says David LeMay who organizes the classes.
Joining NCAMN opens new worlds for many volunteers, LeMay adds.
"Our 150 members worked nearly 8,300 hours in 2016-2017 in state parks, local creeks, national forests and Corps of Engineers lakesides."
The chapter was founded in 2008 and is one of seven chapters statewide, according to Woods.
Applications and class schedule can be found on the Master Naturalist website: http://wordpress.arkansasmasternaturalists.org/how-do-i-join/). For questions about applications and classes, please contact Woods at 870-453-4003 or LeMay at 901-871-7272.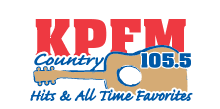 KPFM Country 105.5 FM is a 50,000 watt station playing country music since 1985. A tradition beginning with KPFM debuting as the sole country FM station in the Twin Lakes Area in 1985.
...more>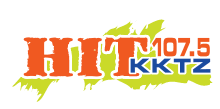 KKTZ Hit 107.5 FM is a 100,000 watt station playing Hot A/C. Reaching an 18-34 age group. Hit 107.5 plays the best mix of music from the 90s through today. The Big Morning Show with Bob Van Haaren (DJ Peace)
...more>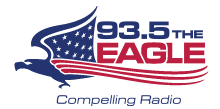 KOMT The Eagle 93.5 is a 50,000 watt conservative & Christian talk radio station, featuring Hugh Hewitt, Mike Gallagher, Dennis Prager, Michael Medved, Mark Levin, Eric Metaxas and Coast to Coast AM
...more>


Latest News from Baxter Bulletin Newspaper
- Serving Mountain Home/Baxter County