Baxter Co. Library - Annual Volunteer Fair
Community Event
Saturday, January 13, 2018
---
Annual Volunteer Fair
The annual Martin Luther King, Jr. Day of Service Volunteer Fair will be Saturday, January 13 from 10:00am – 2:00pm at the Donald W. Reynolds Library Serving Baxter County. Anyone interested in volunteering is invited to attend this open-house event to learn about volunteer opportunities in our community. More than thirty area organizations that depend on volunteers will be showcasing their organization and recruiting volunteers.
Community Organizations that would like a booth, at no charge, need to register at baxlib.org or call 870-580-0976.
Please Note: In case of inclement weather, the Volunteer Fair will be rescheduled for Saturday, Jan. 20.
For additional information, call 870-580-0976, or visit the Library's website at www.baxlib.org. The Donald W. Reynolds Library Serving Baxter County is located at 300 Library Hill, Mountain Home, AR.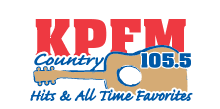 KPFM Country 105.5 FM is a 50,000 watt station playing country music since 1985. A tradition beginning with KPFM debuting as the sole country FM station in the Twin Lakes Area in 1985.
...more>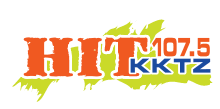 KKTZ Hit 107.5 FM is a 100,000 watt station playing Hot A/C. Reaching an 18-34 age group. Hit 107.5 plays the best mix of music from the 90s through today. The Big Morning Show with Bob Van Haaren (DJ Peace)
...more>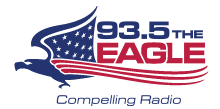 KOMT The Eagle 93.5 is a 50,000 watt conservative & Christian talk radio station, featuring Hugh Hewitt, Mike Gallagher, Dennis Prager, Michael Medved, Mark Levin, Eric Metaxas and Coast to Coast AM
...more>


Latest News from Baxter Bulletin Newspaper
- Serving Mountain Home/Baxter County