Baxter Co. Library - January Computer Classes
Community Event
Thursday, January 25, 2018
---
January Computer Classes at the Library
The Donald W. Reynolds Library Serving Baxter County offers a variety of beginning computer classes. A laptop with Windows 10 operating system will be used in all classes.
Word for the Workforce
Thursday, January 25, 10:30am-12pm
Gain workplace skills in word processing. Learn to use fonts, text formatting tools, and some basic editing techniques. Microsoft Office 2013 will be used in class. Basic computer skills are required to be successful in this class.
There is no charge, but class space is limited. Register in person at the Library, or at baxlib.org. For questions concerning the computer classes contact Jennifer Veloria-Dunn at 870-580-0987 x2991.
This program is available for sponsorship. For information on all Library programs, visit www.baxlib.org. The Donald W. Reynolds Library Serving Baxter County is located at 300 Library Hill, Mountain Home, AR.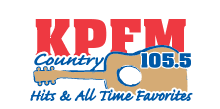 KPFM Country 105.5 FM is a 50,000 watt station playing country music since 1985. A tradition beginning with KPFM debuting as the sole country FM station in the Twin Lakes Area in 1985.
...more>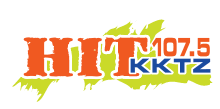 KKTZ Hit 107.5 FM is a 100,000 watt station playing Hot A/C. Reaching an 18-34 age group. Hit 107.5 plays the best mix of music from the 90s through today. The Big Morning Show with Bob Van Haaren (DJ Peace)
...more>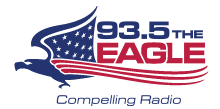 KOMT The Eagle 93.5 is a 50,000 watt conservative & Christian talk radio station, featuring Hugh Hewitt, Mike Gallagher, Dennis Prager, Michael Medved, Mark Levin, Eric Metaxas and Coast to Coast AM
...more>


Latest News from Baxter Bulletin Newspaper
- Serving Mountain Home/Baxter County