Baxter Co. Library - Artwork from AR Young Artists on Exhibit
Community Event
Friday, April 06, 2018
---
Artwork from 56th Young Arkansas Artists Exhibition to be exhibited locally
The Arkansas Arts Center, the state's premiere center for visual and performing arts, Statewide ArtsReach Programs presents a traveling exhibition of artwork from the 56th Young Arkansas Artists Exhibition. A representation of the creative efforts of young Arkansas artists in grades K – 12 is currently on exhibit through April 6 at the Donald W. Reynolds Library Serving Baxter County.
Young Arkansas Artists on Tour features a selection of works from the 56th Young Arkansas Artists Exhibition at the Arkansas Arts Center in Little Rock. The annual exhibition is organized by the Arkansas Arts Center with the cooperation of the Arkansas Department of Education. Teachers from 124 schools across the state submitted 495 artworks for consideration. A panel of art professionals selected the top eight works per grade which were exhibited at the Arkansas Arts Center May 16 – July 23, 2017.
Dolores Justus, owner of Justus Fine Art Gallery in Hot Springs, Arkansas, selected the awards for the exhibition. She selected one "Best of Class" and two "Honorable Mention" awards for each grade level. Monetary awards, funded by Arkansas Children's Hospital and Mid-Southern Watercolorists, were given to support each winner's arts program. Local winners of "Honorable Mention" went to Norfork High School freshman Hannah Bradbury, Mountain Home Career Academy Sophomore Carrera Able, and 6th grade Flippin student Brooke Lynn Leininger. "Best of Class" recipient is 7th grade Tristen Cobb from Flippin Public Schools. Norfork High School Junior Sydney Lawhorn received an "AAE Teacher's Choice" award.
Area students whose artwork is featured in the exhibit include:
Andi Parrish Bergman Elementary 4th grade
Brooke Lynn Leininger Flippin Public Schools 6th grade
Tristen Cobb Flippin Public Schools 7th grade
Hunter Harp Flippin Public Schools 12th grade
Carrera Abel Mountain Home Career Academy 10th grade
Hannah Bradbury Norfork High School 9th grade
Sydney Lawhorn Norfork High School 11th grade
Library hours are Monday, Wednesday – Friday 10:00am – 6:30pm, Tuesday 10:00am – 8:00pm, Saturday 10:00am – 5:00pm and Sunday 1:00pm – 5:00pm.
The Arkansas Arts Center programs are supported in part by: the City of Little Rock; the City of North Little Rock; the Little Rock Convention and Visitors Bureau; and the Arkansas Arts Council, an agency of the Department of Arkansas Heritage, and the National Endowment for the Arts.
For information on all Library programs, visit www.baxlib.org. The Donald W. Reynolds Library Serving Baxter County is located at 300 Library Hill, Mountain Home, AR.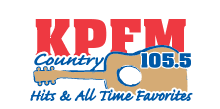 KPFM Country 105.5 FM is a 50,000 watt station playing country music since 1985. A tradition beginning with KPFM debuting as the sole country FM station in the Twin Lakes Area in 1985.
...more>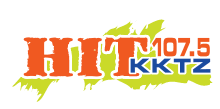 KKTZ Hit 107.5 FM is a 100,000 watt station playing Hot A/C. Reaching an 18-34 age group. Hit 107.5 plays the best mix of music from the 90s through today. The Big Morning Show with Bob Van Haaren (DJ Peace)
...more>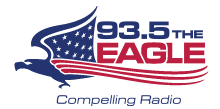 KOMT The Eagle 93.5 is a 50,000 watt conservative & Christian talk radio station, featuring Hugh Hewitt, Mike Gallagher, Dennis Prager, Michael Medved, Mark Levin, Eric Metaxas and Coast to Coast AM
...more>


Latest News from Baxter Bulletin Newspaper
- Serving Mountain Home/Baxter County