Baxter Co. Library - Reptile Roundup
Community Event
Monday, March 05, 2018 thru Sunday, April 15, 2018
---
Reptile Round Up
The community is invited to view Arkansas reptiles and modern day dinosaurs at the Donald W. Reynolds Library Serving Baxter County on Saturday, February 24, 10am-12pm. Ken Foreman with Fred Berry Conservation Education Center will be bringing five live reptiles native to Arkansas and sharing information about each. Ken also has a virtual reality exhibit that answers the question, "What happened to dinosaurs in Arkansas?"
Everyone that attends the program on Saturday is welcome to a pocket guide on snakes native to Arkansas.
This program is part of a program series designed to correlate with the Dinosaurs: Fossils Exposed exhibit currently on display at the Library. Exhibit visitors can view and even touch five full dinosaur skeletal molds including a Triceratops, and Velociraptor. There are additional molds of skulls, arms, legs, eggs, footprints and a 6-foot-1 Apatosaurus femur. Visitors will also enjoy a dig box where they can use paleontology tools to unearth dinosaur bones.
Other programs in the series include:
Dinosaur Train Geocache Adventure
While visiting the exhibit, go on a geocache adventure on the Library grounds.
Hatch-A-Chick
Mon, Mar. 5 – Fri., Mar. 9
Visit the incubator to learn the different stages of development of the chicks within the egg. You may see one of the chick's hatch!
Dino Story Times
Wed., Mar. 7 and Sat., Mar. 10, 10:30am
Preschool children will enjoy dinosaur themed stories, activities, and a craft.
Dino Egg Hunt
Sun., Mar. 11, 1-3pm
Follow the trail and hunt for surprise eggs. Visit activity stations that will have you creating Shrinky Dink dino art and more!
Classic Sunday – The Flintstones!
Sun., April 15, 1-4pm
Have a "yabba dabba doo!" time with the prehistoric family, the Flintstones.
Dinosaurs: Fossils Exposed is sponsored by the Baxter County Library Foundation and Friends of the Library. For information on all Library programs, visit the Library's website at www.baxlib.org. The Donald W. Reynolds Library Serving Baxter County is located at 300 Library Hill, Mountain Home, AR.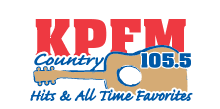 KPFM Country 105.5 FM is a 50,000 watt station playing country music since 1985. A tradition beginning with KPFM debuting as the sole country FM station in the Twin Lakes Area in 1985.
...more>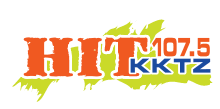 KKTZ Hit 107.5 FM is a 100,000 watt station playing Hot A/C. Reaching an 18-34 age group. Hit 107.5 plays the best mix of music from the 90s through today. The Big Morning Show with Bob Van Haaren (DJ Peace)
...more>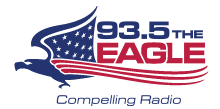 KOMT The Eagle 93.5 is a 50,000 watt conservative & Christian talk radio station, featuring Hugh Hewitt, Mike Gallagher, Dennis Prager, Michael Medved, Mark Levin, Eric Metaxas and Coast to Coast AM
...more>


Latest News from Baxter Bulletin Newspaper
- Serving Mountain Home/Baxter County