Pietz Cancer Support House Bowl-a-thon
Community Event
Saturday, April 07, 2018
---
Pietz Cancer Support House Bowl-a-thon scheduled
The Mountain Home Moose Lodge again will be sponsoring a charity bowl-a-thon with all proceeds to go to support the Pietz Cancer Support House. This year's event has been scheduled for Saturday, April 7, at Driftwood Lanes Bowling alley beginning at noon.
Those wishing to support this fundraiser will pay a $20 registration fee to bowl three games. If you'd still like to support the effort however do not wish to bowl, you may still register and come out for the fun. Throughout the event drawings will be held of those registered for hundreds of dollars in gift cards donated by local businesses. Additionally, a silent auction will be held featuring additional donated items. Last year the event raised over $2100 which was presented to the Pietz House.
To register, you are invited to contact event coordinator Terry Mason of the Moose Lodge via phone at 870-656-3234 or via email at terrymoose9505@gmail.com.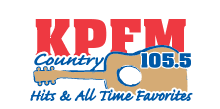 KPFM Country 105.5 FM is a 50,000 watt station playing country music since 1985. A tradition beginning with KPFM debuting as the sole country FM station in the Twin Lakes Area in 1985.
...more>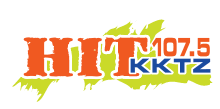 KKTZ Hit 107.5 FM is a 100,000 watt station playing Hot A/C. Reaching an 18-34 age group. Hit 107.5 plays the best mix of music from the 90s through today. The Big Morning Show with Bob Van Haaren (DJ Peace)
...more>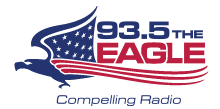 KOMT The Eagle 93.5 is a 50,000 watt conservative & Christian talk radio station, featuring Hugh Hewitt, Mike Gallagher, Dennis Prager, Michael Medved, Mark Levin, Eric Metaxas and Coast to Coast AM
...more>


Latest News from Baxter Bulletin Newspaper
- Serving Mountain Home/Baxter County