Bull Shoals White River State Park - Eagle Awareness Weekend
Community Event
Saturday, May 05, 2018 thru Friday, May 04, 2018
---
Eagle Awareness Weekend
May 4th and 5th
Make your plans now!
They say the sight of a Bald Eagle can touch your soul… join us during Eagle Awareness Weekend at Bull Shoals-White River State Park and see if the Bald Eagle touches your soul.
The Bald Eagle is not only our national symbol, it is also symbolic of our ability to save and preserve species. This will be your chance to get out and see a Bald Eagle and a Golden Eagle and various other birds of prey up close. In years past, most visitors to this eventalso have spotted bald eagles in the wild. This year's guest speakers will include Tim Ernst,a local nature photographer and author who will be premiering his latest Book "Arkansas Beauty".Rodney Paul the director of The Raptor Rehab of Central Arkansas and the Dickerson Park Zoofrom Springfield, Missouri, will showcase a live mature Bald Eagle, a Golden Eagle and other birds of prey, all within arm's reach.
A detailed schedule will be available soon.
For more information contact the park at (870) 445-3629, e-mail bullshoalswhiteriver@arkansas.gov, or visit us on the web at www.ArkansasStateParks.com/bullshoalswhiteriver
#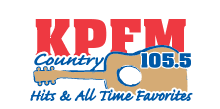 KPFM Country 105.5 FM is a 50,000 watt station playing country music since 1985. A tradition beginning with KPFM debuting as the sole country FM station in the Twin Lakes Area in 1985.
...more>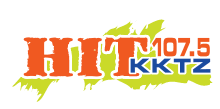 KKTZ Hit 107.5 FM is a 100,000 watt station playing Hot A/C. Reaching an 18-34 age group. Hit 107.5 plays the best mix of music from the 90s through today. The Big Morning Show with Bob Van Haaren (DJ Peace)
...more>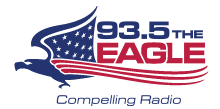 KOMT The Eagle 93.5 is a 50,000 watt conservative & Christian talk radio station, featuring Hugh Hewitt, Mike Gallagher, Dennis Prager, Michael Medved, Mark Levin, Eric Metaxas and Coast to Coast AM
...more>


Latest News from Baxter Bulletin Newspaper
- Serving Mountain Home/Baxter County