Inventors Club of Northeast Arkansas Meeting
Community Event
Thursday, March 15, 2018
---
Tiffny Calloway, new president of The Inventors Club of Northeast Arkansas, has announced the organization second meeting of 2018 forThursday, March15. The meeting will be at Fat City Grill located at 3751 East Johnson, Jonesboro.
The meeting is open to members and supporters of the Inventors Club of Northeast Arkansas and to the public who want to know more about the Inventors Club and how it can help them develop new product ideas and patent products.
The website for Inventors Club of Northeast Arkansas is http://www.inventorsclubofnearkansas.org/.
Agenda:
5-6 p.m. Fellowship and networking.
6-7 p.m. President Tiffny Calloway will open the meeting and introduce Joe Calhoun a patent lawyer from Little Rock who will speak to the organization about patents and answer questions. Jim Clester, vice president, will discuss his recent attempts to attract new members.Robert Bahn, treasurer, will give a financial report and talk about new membership dues payments.
7:15-7:30 p.m. Fellowship and networking.
Tiffny Calloway tcalloway@jonesboro.org 870-550-3003 President
Robert Bahn rbahn@astate.edu 870-972-3517 Secretary-Treasurer
Jim Clester jimclester@yahoo.com 870-476-1097 Vice President-Membership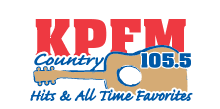 KPFM Country 105.5 FM is a 50,000 watt station playing country music since 1985. A tradition beginning with KPFM debuting as the sole country FM station in the Twin Lakes Area in 1985.
...more>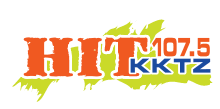 KKTZ Hit 107.5 FM is a 100,000 watt station playing Hot A/C. Reaching an 18-34 age group. Hit 107.5 plays the best mix of music from the 90s through today. The Big Morning Show with Bob Van Haaren (DJ Peace)
...more>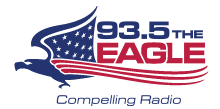 KOMT The Eagle 93.5 is a 50,000 watt conservative & Christian talk radio station, featuring Hugh Hewitt, Mike Gallagher, Dennis Prager, Michael Medved, Mark Levin, Eric Metaxas and Coast to Coast AM
...more>


Latest News from Baxter Bulletin Newspaper
- Serving Mountain Home/Baxter County