Baxter Co. Library - Spring Break Movie Matinees
Community Event
Monday, March 19, 2018 thru Friday, March 23, 2018
---
Spring Break Movie Matinees
Two movie matinees will be featured during Spring Break at the Donald W. Reynolds Library Serving Baxter County. Kids of all ages are invited for a movie, popcorn, drinks and a related craft.
Monday, March 19, 12:30–3:30pm
Captain Underpants, rated PG
Professor Poopypants will direct you in Captain Underpants inspired crafts then stay for the movie.
Friday, March 23, 1-4pm
Cars 3, rated G
Create your own car out of a cardboard box and enjoy popcorn and a drink at the library's very own "drive-in" theater.
All children's programs are provided at no charge as a service of the Baxter County Library through generous donations and scholarships. Children of all abilities are encouraged to participate.
This program is available for sponsorship. For additional information about children's programs contact the Children's Library at 870-580-0703. For information about all Library programs visit the Library's website at www.baxlib.org. The Donald W. Reynolds Library Serving Baxter County is located at 300 Library Hill, Mountain Home, AR.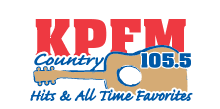 KPFM Country 105.5 FM is a 50,000 watt station playing country music since 1985. A tradition beginning with KPFM debuting as the sole country FM station in the Twin Lakes Area in 1985.
...more>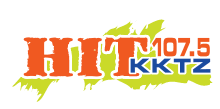 KKTZ Hit 107.5 FM is a 100,000 watt station playing Hot A/C. Reaching an 18-34 age group. Hit 107.5 plays the best mix of music from the 90s through today. The Big Morning Show with Bob Van Haaren (DJ Peace)
...more>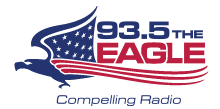 KOMT The Eagle 93.5 is a 50,000 watt conservative & Christian talk radio station, featuring Hugh Hewitt, Mike Gallagher, Dennis Prager, Michael Medved, Mark Levin, Eric Metaxas and Coast to Coast AM
...more>


Latest News from Baxter Bulletin Newspaper
- Serving Mountain Home/Baxter County