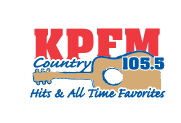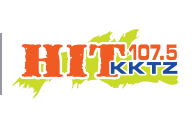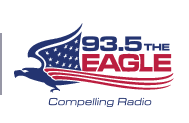 Baxter County's
Most Powerful
Radio Stations!
Baxter Co. Historical and Genealogical Society - Larry Dablemont
Community Event
Tuesday, June 26, 2018
---
Larry Dablemont, well known author, outdoorsman and naturalist, will be the speaker at the June 26th meeting of the Baxter County Historical & Genealogical Society, which meets at 6:00 p.m. in the Knox Room of the Donald W. Reynolds Library, 300 Library Hill in Mountain Home.
Larry will share his humor in his life in the outdoors. Larry grew up on the Big Piney River in southern Missouri and, at age 12, started guiding fishermen on the river in wooden johnboats made by his father and grandfather. He has a wildlife management degree from University of Missouri and after college began writing for the Arkansas Democrat newspaper as an outdoor editor.
After one year with the Democrat, he took a job as Chief Naturalist for Arkansas State Parks. He continued to write a weekly column for Democrat and also wrote outdoor features for Outdoor Life, Field and Stream and Sports Afield magazines.
Larry studied natural areas for the Natural Heritage Commission and moved to North Arkansas working as a Naturalist for the National Park Service at the Buffalo River. He wrote a weekly column for the Arkansas Gazette.
Larry now has his own magazine, the Ligntnin' Ridge Outdoor Journal and will provide free copies to those attending the Society's meeting. He has published 10 outdoor books and will have copies for sale at the meeting. He continues to write a self-syndicated outdoor column for about 40 newspapers in three states, including the Mountaineer Echo in Flippin and Marshall. He used to write a weekly column for the Baxter Bulletin.
The Baxter County Historical Society meets the 4th Tuesday of each month at 6:00. Most meetings are held at the Donald W. Reynolds Library. Meetings are free and open to the public.
For more information, contact the Society at 870-425-2551, or visit the Baxter County Heritage Center at 808 S. Baker on Tuesdays and Thursdays from 12:00-4:00. Website: www.baxtercountyhistory.org Facebook: Baxter County Historical & Genealogical Society, Inc.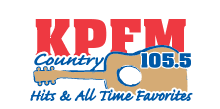 KPFM Country 105.5 FM is a 50,000 watt station playing country music since 1985. A tradition beginning with KPFM debuting as the sole country FM station in the Twin Lakes Area in 1985.
...more>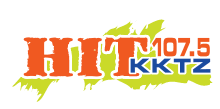 KKTZ Hit 107.5 FM is a 100,000 watt station playing Hot A/C. Reaching an 18-34 age group. Hit 107.5 plays the best mix of music from the 90s through today. The Big Morning Show with Bob Van Haaren (DJ Peace)
...more>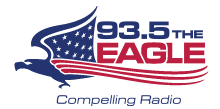 KOMT The Eagle 93.5 is a 50,000 watt conservative & Christian talk radio station, featuring Hugh Hewitt, Mike Gallagher, Dennis Prager, Michael Medved, Mark Levin, Eric Metaxas and Coast to Coast AM
...more>


Latest News from Baxter Bulletin Newspaper
- Serving Mountain Home/Baxter County