BACK TO SCHOOL AROUND THE WORLD
PSA EVENT
Saturday, July 22, 2017
Start time:
12:00
End time:
3:00
For more information:
Contact:
870-404-7115
---
The North Central Arkansas Operation Christmas Child team will be hosting "Back to School Around the World" on Saturday, July 22 at 12:00 -3:00 p.m. at First Freewill Baptist Church, 1306 Hwy 5 South, Mtn. Home.
The kick-off event and expo include a spaghetti meal. Anyone interested in learning more about volunteering or participating in Operation Christmas Child is welcome to attend. Tables will be set up explaining volunteer opportunities with OCC, including Community Relations, Church Relations, Media, and Prayer. Coordinators will be on hand to answer questions. There will be several opportunities to learn how to participate in Operation Christmas Child 2017. Churches interested in collecting shoeboxes for Operation Christmas Child are especially encouraged to send a representative. The event is free. Door prizes will be given out.
Operation Christmas Child is a division of Samaritan's Purse. Founded in 1993, Operation Christmas Child provides shoes boxes of gifts (toys, school supplies, hygiene items) to children that do not receive gifts at Christmas time. Each shoebox is also an opportunity to share the story of Jesus. Since 1993, over 135 million shoeboxes have been given out in over 150 countries. For more information about Operation Christmas Child, go to their web site: www.samaritanspurse.org/occ
For more information about the local "Back to School Around the World" event, contact Jerry Strobel, Area Coordinator for North Central Operation Christmas Child, at 870-404-7115 or email strobeljerry@gmail.com or Jennifer Baker, Media Coordinator, at jenbaker1951@gmail.com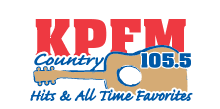 KPFM Country 105.5 FM is a 50,000 watt station playing country music since 1985. A tradition beginning with KPFM debuting as the sole country FM station in the Twin Lakes Area in 1985.
...more>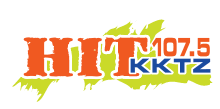 KKTZ Hit 107.5 FM is a 100,000 watt station playing Hot A/C. Reaching an 18-34 age group. Hit 107.5 plays the best mix of music from the 90s through today. The Big Morning Show with Bob Van Haaren (DJ Peace)
...more>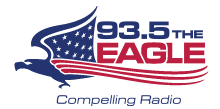 KOMT The Eagle 93.5 is a 50,000 watt conservative & Christian talk radio station, featuring Hugh Hewitt, Mike Gallagher, Dennis Prager, Michael Medved, Mark Levin, Eric Metaxas and Coast to Coast AM
...more>


Latest News from Baxter Bulletin Newspaper
- Serving Mountain Home/Baxter County