NAEC Planned Outage - Wild Cherry RESCHEDULED
PSA EVENT
Wednesday, July 19, 2017
---
North Arkansas Electric Cooperative will have an outage on the Wild Cherry line on Highway 223 south of Viola beginning at 9 a.m. Wednesday, July 19. It is expected to last two hours and affect approximately 60 members. The outage is necessary so that crews safely can replace a three-phase pole that was damaged in a recent storm. It originally was set for July 14 but was rescheduled due to weather.
NAEC members in the affected area will receive an automated call to the number on their account. They may call 870-895-3221 for more information.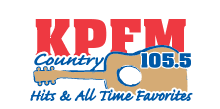 KPFM Country 105.5 FM is a 50,000 watt station playing country music since 1985. A tradition beginning with KPFM debuting as the sole country FM station in the Twin Lakes Area in 1985.
...more>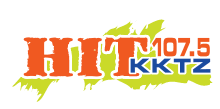 KKTZ Hit 107.5 FM is a 100,000 watt station playing Hot A/C. Reaching an 18-34 age group. Hit 107.5 plays the best mix of music from the 90s through today. The Big Morning Show with Bob Van Haaren (DJ Peace)
...more>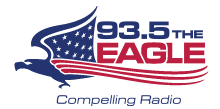 KOMT The Eagle 93.5 is a 50,000 watt conservative & Christian talk radio station, featuring Hugh Hewitt, Mike Gallagher, Dennis Prager, Michael Medved, Mark Levin, Eric Metaxas and Coast to Coast AM
...more>


Latest News from Baxter Bulletin Newspaper
- Serving Mountain Home/Baxter County