Baxter Co. Historical Society - Brooks Blevins
PSA EVENT
Tuesday, July 25, 2017
---
"Murder, Mayhem, and Northern Arkansas's Civil War that Refused to End" by Brooks Blevins will be the topic of the next Baxter County Historical & Genealogical Society meeting on Tuesday, July 23 at 6:00 p.m. in the Knox Room of the Donald W. Reynolds' Library. The presentation is about the 1868 murder of Fulton County's Freedmen's Bureau agent and the mini Civil War that broke out afterwards. Baxter Co. was still part of Fulton Co. at that time, and the men accused of the murder lived in what is now Baxter Co.
Brooks Blevins is a historian and the Noel Boyd Professor of Ozarks Studies at Missouri State University in Springfield. A native of Izard County, he has authored five books and edited two others. Among his books are Hill Folks: A History of Arkansas Ozarkers and Their Image; Arkansas/Arkansaw: How Bear Hunters, Hillbillies, and Good Ol' Boys Defined a State; and Ghost of the Ozarks: Murder and Memory in the Upland South. His next book, The Old Ozarks – which is the first volume in a trilogy on the history of the Ozarks – will be released by the University of Illinois Press in the spring.
The Baxter County Historical & Genealogical Society meets the fourth Tuesday of each month at 6:00 p.m. in the Donald W. Reynolds Library at 300 Library Hill in Mountain Home. All meetings are free and open to the public.
For more information, contact the Society at 870-425-2551 or visit their website: www.baxtercountyhistory.org or their Facebook page: Baxter County Historical & Genealogical Society, Inc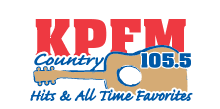 KPFM Country 105.5 FM is a 50,000 watt station playing country music since 1985. A tradition beginning with KPFM debuting as the sole country FM station in the Twin Lakes Area in 1985.
...more>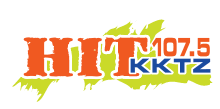 KKTZ Hit 107.5 FM is a 100,000 watt station playing Hot A/C. Reaching an 18-34 age group. Hit 107.5 plays the best mix of music from the 90s through today. The Big Morning Show with Bob Van Haaren (DJ Peace)
...more>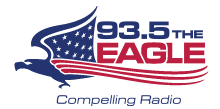 KOMT The Eagle 93.5 is a 50,000 watt conservative & Christian talk radio station, featuring Hugh Hewitt, Mike Gallagher, Dennis Prager, Michael Medved, Mark Levin, Eric Metaxas and Coast to Coast AM
...more>


Latest News from Baxter Bulletin Newspaper
- Serving Mountain Home/Baxter County