Baxter Co. Library - Try Something New: Mixology
PSA EVENT
Tuesday, July 18, 2017
---
Step out of your comfort zone and try something new! You are invited to learn how to concoct three cocktails, minus the alcohol, on Tuesday, July 18 from 6:00pm – 7:30pm at the Library! Must be 21+ of age to attend.
Arkansas Mixology Associates in Little Rock will be demonstrating three cocktail recipes: Watermelon Faux-ito (Mojito mocktail), a basil grapefruit spritzer, and a lavender limeade. They will also teach basic bar tools and terms, and how to make sweet and sour from scratch.
Mark your calendar for the other upcoming Try Something New Nights:
July 25: Essential Oils
Programs in the Try Something New series are offered at no charge thanks to sponsors Tom and Deborah Knox. For information about all Library programs visit the Library's website at www.baxlib.org. The Donald W. Reynolds Library Serving Baxter County is located at 300 Library Hill, Mountain Home, AR.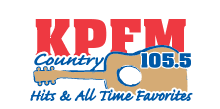 KPFM Country 105.5 FM is a 50,000 watt station playing country music since 1985. A tradition beginning with KPFM debuting as the sole country FM station in the Twin Lakes Area in 1985.
...more>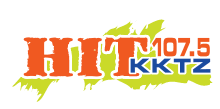 KKTZ Hit 107.5 FM is a 100,000 watt station playing Hot A/C. Reaching an 18-34 age group. Hit 107.5 plays the best mix of music from the 90s through today. The Big Morning Show with Bob Van Haaren (DJ Peace)
...more>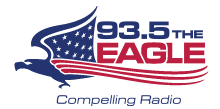 KOMT The Eagle 93.5 is a 50,000 watt conservative & Christian talk radio station, featuring Hugh Hewitt, Mike Gallagher, Dennis Prager, Michael Medved, Mark Levin, Eric Metaxas and Coast to Coast AM
...more>


Latest News from Baxter Bulletin Newspaper
- Serving Mountain Home/Baxter County