Bob Van Haaren (DJ Peace)
---
Name:
Bob Van Haaren AKA D.J. Peace
Biography:
I have lived most of all my life in Mountain Home where I was born "Back in The Day"! I started DJing at TLYO Teen dances at the fair grounds when I was 12. Took my first shot at Radio in the early 90's on KPFM Country 105.5 running the boards from midnight to 6AM (I think they called me Buffalo Bob)! I have been in and out of radio but mostly focused on being a Mobile DJ till 2007 when I got the radio bug again had a morning show on a local station for a bit….. Turn forward the clock to April 14th 2008 which finds me back where I started in radio but at the sister station to KPFM KKTZ HIT 93.5 Which as of 8-25-14 has now moved to 100,000 Watt….. KKTZ HIT 107.5 where you will find me now weekday mornings WAKING YOU UP!! From 6AM to 9AM Thanks to The Sound Pros at Acumen Audio on Hwy 5 South. . .
Hobbies: Training in the Gym and Crossfit Amend, Wally Ball, Scuba Diving, Paintball, XBOX 360, Cooking, Traveling Favorite Places to go: #CrusingCarnival, Cancun Mexico, Florida, Las Vegas, Out of Town!
Favorite Foods: I like lots of different foods…Baked, Fried, Barbequed, Italian, Mexican, Cajun, American, Chinese, Thai and Most any Buffet, just no olives, jalapeños, and sardines.
Favorite quote: Catch ya on the FLIP SIDE…… PEACE! & WHOSUDJ
Favorite Artists/Bands/Music: I was raised listening to all kinds of music. Rock/Classic Rock/Funk every thing from Abba, CCR, J Geils Band, Led Zeppelin, Funkadelics, Rolling Stones, ZZ Top. Now I listen to just about every thing you name it. ROCK/Metal/Classic Rock/Hip Hop/ R&B/Blues and more!
When I'm not working at Hit 107.5 KKTZ, I can be found DJing for my Mobile DJ Service Peace Productions Mobile DJ Service www.djpeace.net. Working with Area Youth on the board of Ozark Football Association which I am also a 5-6 grade team sponsor, mentoring CAB students at MHHS or at the Royal 66 where I have been the house DJ since 2005.
Schedule:
In the car line at school, on your way to work or just chilling at your crib, moving you in the morning - it's Bob Van Haaren waking you up Weekday Mornings from 6AM to 9AM! Hit 107.5 KKTZ can not be held responsible for the wake up tactics of DJ Peace. You get what you pay for and we used a coupon.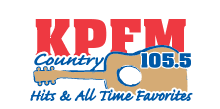 KPFM Country 105.5 FM is a 50,000 watt station playing country music since 1985. A tradition beginning with KPFM debuting as the sole country FM station in the Twin Lakes Area in 1985.
...more>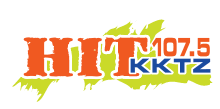 KKTZ Hit 107.5 FM is a 100,000 watt station playing Hot A/C. Reaching an 18-34 age group. Hit 107.5 plays the best mix of music from the 90s through today. The Big Morning Show with Bob Van Haaren (DJ Peace)
...more>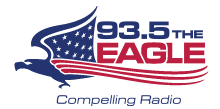 KOMT The Eagle 93.5 is a 50,000 watt conservative & Christian talk radio station, featuring Hugh Hewitt, Mike Gallagher, Dennis Prager, Michael Medved, Mark Levin, Eric Metaxas and Coast to Coast AM
...more>


Latest News from Baxter Bulletin Newspaper
- Serving Mountain Home/Baxter County